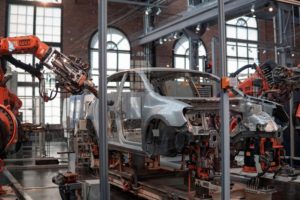 Factories and manufacturing plants must track multiple parts, components, and products. A single plant may have hundreds of thousands of components as well as thousands of finished products in storage. Most manufacturing facilities use manual processes to count and track inventory as it moves throughout the building. Unfortunately, this method is time-consuming and prone to human error. Manual processes become even more difficult as businesses grow and demand increases. It's crucial that factories and manufacturing plants implement automated solutions to ensure accurate and cost-effective inventory counts.
Provide Your Customers with Accurate Information
Every time a customer places an order, the manufacturing plant must determine whether they have everything they need to complete the order. Without immediate access to this information, the manufacturer cannot provide their clients with accurate pricing and/or dates for delivery. Making an educated guess is never a good idea. Providing inaccurate information to clients could lead to customer dissatisfaction and loss of business.
RFID allows manufacturing facilities to track multiple parts, components, and products in storage and as they travel throughout the facility. RFID, or radio frequency identification, uses small, discreet labels equipped with RFID tags. These special tags are encoded with unique information about each item. RFID readers continuously and automatically scan and transmit the location of each item, providing plant managers with accurate inventory counts.
In addition to inventory counts, the RFID system also provides the manufacturer with notification when parts or products leave or enter various parts of the building. Many manufacturing companies use this type of system to identify and prevent theft of parts, equipment, and products. Several companies also use RFID to ensure the manufacturer uses the right parts during production. This is especially beneficial to companies that produce custom products for their customers.
Users can view all information collected by RFID readers on Mint Controls' Software. The Software provides all data in a clear and easy-to-understand format, making it possible for anyone to use the system regardless of their past experience with similar technology.
Custom Tailored IoT Solutions
Mint Controls works directly with each of our clients to evaluate their needs and develop a custom tailored solution. We use a rule-based system to ensure Users receive the alerts and data they actually need and nothing they don't.
Please contact us for more information about our RFID solution for manufacturers.