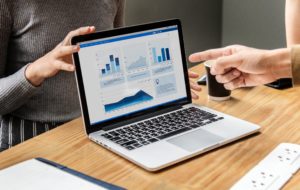 New technologies make it possible to collect more data than ever before. With proper integration, devices such as sensors, cameras, and hardware can provide valuable information that enables leaders to make smart, data-driven decisions. This improves the efficiency, accountability, and profitability of a wide range of operations.
Comprehensive Solutions to Common Problems
Organizations face a number of problems when it comes to handling staff, facilities, and expensive equipment. These organizations can benefit from the implementation of a comprehensive solution. The right solution simplifies business processes and increases visibility of operations, people, and equipment.
Mint Controls understands the importance of actionable data. Our services ensure that organizations have access to data at all times, from any location in the world. Reports regarding equipment performance, employee location, and order status are accessible from a cell phone, tablet, or computer. This allows for the continuous management of staff and operations, even when leaders cannot be present at the facility.
We work directly with your organization to evaluate your needs. This allows us to take a customized approach. We strive to provide your organization with a solution that improves the efficiency of every operation. Our solutions reduce costs, increase profitability, and ensure accountability of every employee.
Our system fully analyzes all data collected. This allows us to locate issues and notify personnel of potential problems. Our system provides the information needed to know exactly where problems occur. This allows leaders to address issues swiftly, before they have a negative impact on the business.
Gain Access to Experienced Professionals
Mint Controls has years of experience working with a number of industries. We employ a full time staff of experienced professionals. This allows us to provide our clients with exceptional service.
Mint Controls provides full support of all of our solutions. Users can contact our Help Desk at any time with general inquiries or more complex requests. This allows your organization to realize all of the benefits of our solutions without having to place additional burden on staff.
Please contact us for more information about how Mint Controls can help your business succeed.