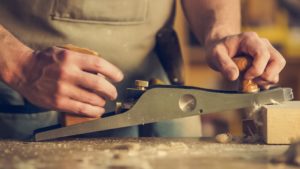 Organizations responsible for the production of made-to-order products often find it difficult to monitor operations. This is understandable with so much going on at all times, and several different staff members working on different parts. Keeping track of activities on the factory floor is nearly impossible. Unfortunately, without proper monitoring, problems can occur.
Even Small Mistakes Hurt Made-to-Order Manufacturers
It's important that managers ensure the assembly of every product meets exact specifications. Improperly assembly hurts an organization's profitability and damages their reputation. This is especially true for companies creating medical devices, which must be made to fit each individual patient.
People within medical facilities like to talk. If your business consistently produces high quality products, these individuals are likely to share your information with others. Making mistakes can have the opposite effect. Just one customer can destroy your chance of gaining new business within the industry. It's crucial that managers do all they can to avoid potential problems.
Track Assets and Ensure the Accurate Assembly of Products
Traditional forms of supply chain management are no longer enough to accurately track inventory as it travels from one station to the next. Made-to-order manufacturers require an inventory management solution that increases visibility of all departments and allows for accurate, reliable tracking of a wide range of parts and products.
Mint Controls provides comprehensive tracking solutions for made-to-order businesses across numerous industries. Our solution includes everything needed to accurately track inventory and ensure that every product is assembled to exact specifications. Users can view the information collected by our system at any time, from any location in the world.
Our solution uses cost-effective RFID tags to track and monitor inventory and assets. Your team applies RFID labels to each part or product as they enter the facility. These labels contain specific information about each item. The system tracks parts as they move from one station to the next. This helps locate bottlenecks and tracks the amount of time it takes to complete each product. Our system tracks all parts used to ensure the correct assembly of each product. No other solution provides more visibility.
Please contact us for more information about tracking operations in made-to-order facilities.