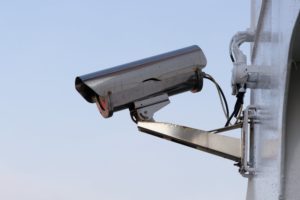 Businesses are responsible for the protection of assets and employees. Unfortunately, theft and safety hazards are a major problem for businesses across a wide range of industries. When incidents occur, it can lead to significant loss. In addition to loss of assets and potential lawsuits, improper security can lead to lost business and loss of reputation.
Security cameras provide visibility of operations and inventory within a space. This increases accountability and provides the evidence needed to locate and prosecute criminals. However, lost property isn't always recovered. This is because most businesses don't have the people or resources to have someone watching video footage 24/7. Even with someone watching, errors are common. It's clear that businesses need a better solution.
Real-Time Views and Predictive Analysis Increase Visibility
Mint Controls' smart surveillance cameras continuously collect and transmit high definition video footage of a space. Our software displays live video feed for users to view. This makes it possible for users to spot safety hazards or security issues quickly and easily.
In addition to providing instant, real-time live video feed for users, our system goes one step further. We apply predictive analysis to the video feed to locate changes and/or anomalies in the images provided. This allows our system to accurately predict potential issues before they occur. Our system sends automatic alerts to notify key personnel of potential problems. This allows security teams to take a proactive, rather than reactive, approach to theft and safety issues.
When you work with Mint Controls, we install our smart cameras both inside and outside of your facility. Based on your unique requirements, we can install our cameras throughout the entire facility or in key areas where problems commonly occur. We provide all necessary installation, monitoring, and support to ensure proper operation of the system.
Smart Solutions for Business
Mint Controls has years of experience providing smart solutions to a wide range of businesses and government agencies. Our expert team fully analyzes the needs and requirements of each company we work with. This allows us to provide a customized solution to a broad range of problems.