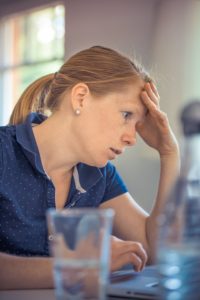 The right RFID solution provides multiple benefits for your business. In order to get the most out of your solution, you must apply a properly programmed tag to every asset you wish to track. Improperly programmed tags can cause missed deadlines and delayed payments. This is why many people find the tagging process stressful and time consuming.
Fortunately, there are some things you can do to make the tagging process stress-free. Following the steps below can significantly reduce tagging issues. This makes it possible for you to gain the greatest benefits from your RFID solution.
Initial Set-up
Prior to implementing an RFID solution, you need to evaluate your needs. It's important to ensure you choose the most suitable technology for your business. Once you have a clear understanding of your needs, you can develop a plan for your tagging process.
Tag Implementation and Data Input
Once you have decided on your technology, it's time to begin tagging assets. It's important to work with a company that provides you with training throughout this process. This training should include how to properly apply tags and how to input the necessary data correctly. An experienced company will also provide you with the technical understanding needed to perform this process quickly and efficiently.
Hardware Installation and Go Live
All necessary hardware is installed after training and tagging is complete. As long as tag implementation and data input was completed correctly, you'll be ready to get the system up and running.
Work With a Trusted RFID Solution Provider
Working with an experienced RFID solution provider can help ensure the tagging process goes as smoothly as possible. Mint Controls has years of experience and understands the unique challenges businesses face today. We work directly with each of our clients to evaluate their needs and develop a solution customized to their requirements.
Our customers use our RFID solutions to track productivity, products, people, security, and more. We provide comprehensive solutions for businesses across a wide range of industries.
If you're ready to take advantage of the unique benefits of an RFID solution, we can help! Please contact us for more information.